Albums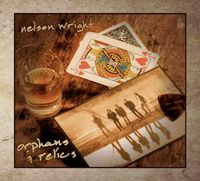 Nelson Wright's newest album, Orphans & Relics, captures nine different corners of American music in its nine tracks. Nelson taps into country blues, rockabilly, traditional jazz, folk revival, electric blues and more to ground his vivid storytelling and melodic craftsmanship, resulting in a true Americana album.
 
Orphans & Relics was produced by Michael Thomas Connolly, and recorded on two-inch analog tape at Prairie Sun Studios in Sonoma County, CA, capturing a sound that is vintage, alive, and organic—a perfect match for the album's "Simplicity, quality, great songs and wonderful playing..." (Greg Johnson, Maverick Magazine)—just like the American music that inspired it. 

We are excited to offer this album, on the Music Downloads page, in exclusive High Resolution and CD Quality digital formats, in addition to the usual MP3 compressed format. The album is also available from the usual retail outlets, as a digital download or as a standard physical CD. 
Still Burning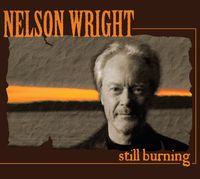 Still Burning is Nelson's 2012 release. American roots music is the framework and reference point for all the songs. And love—good, bad, new and old—is the common theme.

The album was recorded at Michael Thomas Connolly's Empty Sea Studios in Seattle, on analog tape, with mostly ensemble playing and minimal overdubbing. It's thick, dark, vintage—and sounds like real musicians playing real instruments in a real space.

Reviews have been great ("...it's poetic, it's melodic, it's timeless," wrote Jean-Jaques Corrio in Le Cri du Coyote). But listen for yourself, get on the mailing list, and purchase the album—in addition to the standard MP3 compressed format, it's available directly from the artist in CD Quality digital format.